KiZuZe
Kinder zum Zeichnen einladen Meine Bachelorarbeit, eingereicht an der PHBern. Illustrationen und Episoden aus dem Kindergarten.
My Bachelor Thesis
Illustrations and short stories for Kindergarten.
Published as website for other teachers to use.
(in German)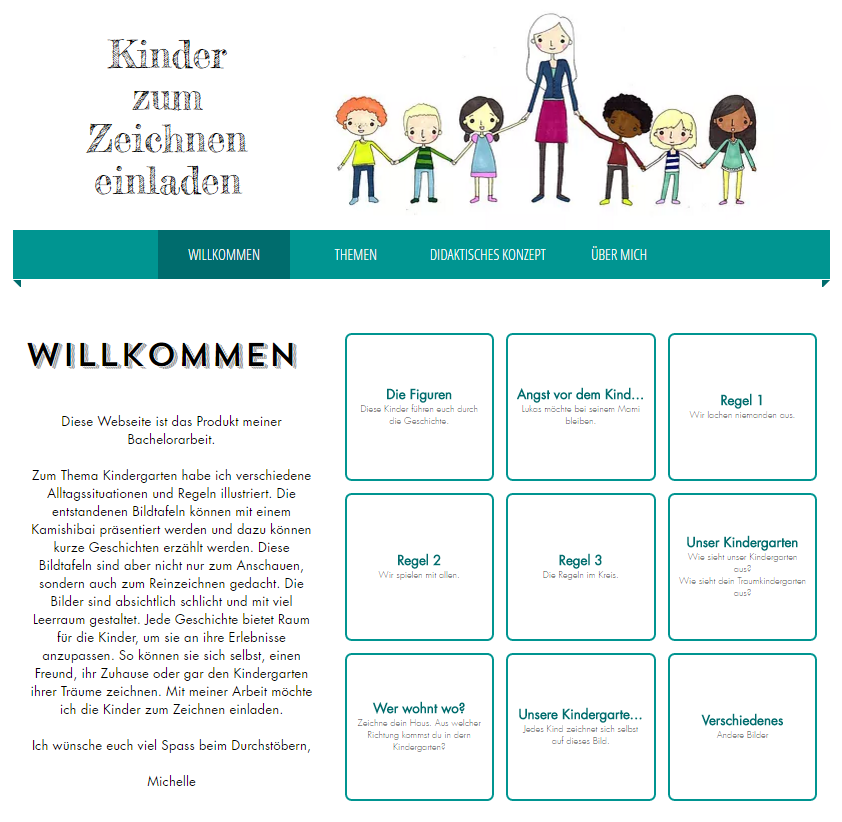 Als Produkt meiner Bachelorarbeit sind kleine Geschichten aus dem Kindergartenalltag entstanden, anhand welcher Regeln und Probleme thematisiert werden können. Die Illustrationen sollen danach von den Kindern ergänzt werden, so dass sie zu ihrer eigenen, individuellen Geschichte werden. Die Arbeit habe ich auf einer Webseite anderen Lehrpersonen zugänglich gemacht.
Webseite anschauen unter: